How to decorate your room with wooden cleats?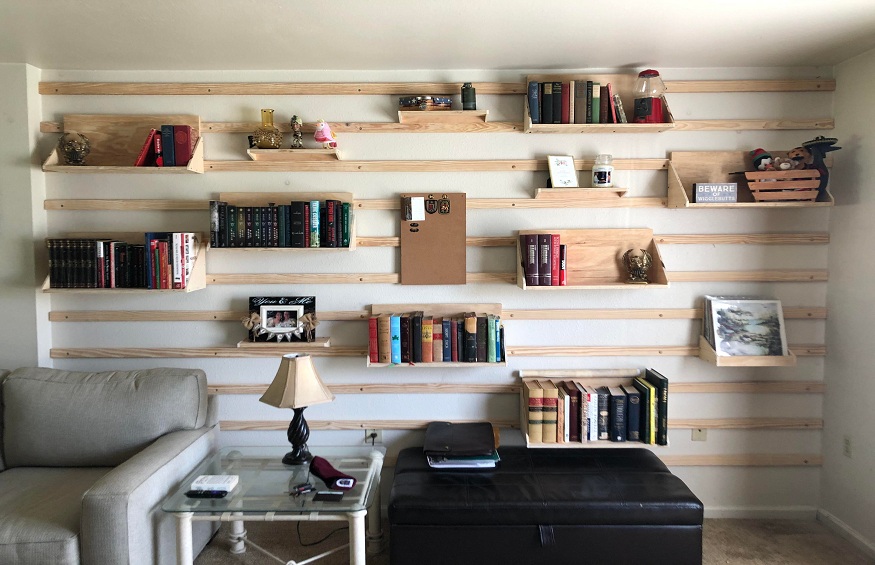 Today, there are many ways to decorate a bedroom. Using wooden cleats is one of them. These are small-section wooden pieces that are essentially used to support or maintain other elements. They are thus a real decorative asset, giving way to imagination and creativity. Used to separate rooms, as storage space or as headboards, they invade our interiors.
Opt for a headboard with wooden cleats
As its name suggests, a headboard is a piece of furniture that is attached to the headboard of a bed. Most of the time, it is used to enhance the decoration of the bedroom. However, some models can be very practical by being equipped with storage drawers.
Also, many people use wooden cleats to decorate this part of the bedding. It is, by the way, a great way to add a personal touch to the bedroom. You can then paint the cleats with the color of your choice and give them the shape you want. To soften the mood, opt for a light shade. On the other hand, a dark shade can bring character to the room.
Use wooden cleats to create an office space
Using wooden cleats is a good way to create an office corner in your bedroom. To do this, build a wall using these, on the side of your choice. It can be in front of the bed or behind the table. In any case, the cleats allow you to create an intimate space, conducive to concentration. It is also possible to integrate them up to a certain height to add shelves. Thus, you can store your files and work documents in these.
Decorate a bedroom wall with wooden cleats
Wooden cleats can help you create an original wall decoration . You have several tips to achieve this:
Now some people put a TV in their bedroom. Placing cleats behind it then makes it possible to embellish the room and personalize its decoration. Indeed, they play the role of wall covering, thus highlighting this space.
If you benefit from a significant height under the ceiling, use wooden cleats to break the effect of length. This brings originality to the bedroom while adopting a more harmonious style. You can decorate one or all the walls of it.
Wooden cleats can also be used to adopt a total look in the bedroom. To do this, cover all your walls with these by arranging them horizontally, vertically or diagonally. It's a good way to bring relief to your decoration. However, for more creativity, avoid the total look and focus on decorating a single wall.
Separate the spaces in the bedroom with wooden cleats
The wooden cleats are perfect for use as a partition or simply to reinforce their support. They can separate several spaces in the room while allowing air and light to circulate. In addition to the office, you can then create a reading corner and a relaxation area.
You can also use cleats to create storage space in the bedroom. It can be a made-to-measure bookcase or pretty shelves, like in the office corner. These pieces of furniture can accommodate your plants, your books or your decorative objects…
This article told you how to decorate your room with wooden cleats. The tips it provides can help you beautify the room and add your personal touch to it.