The trend is towards renovation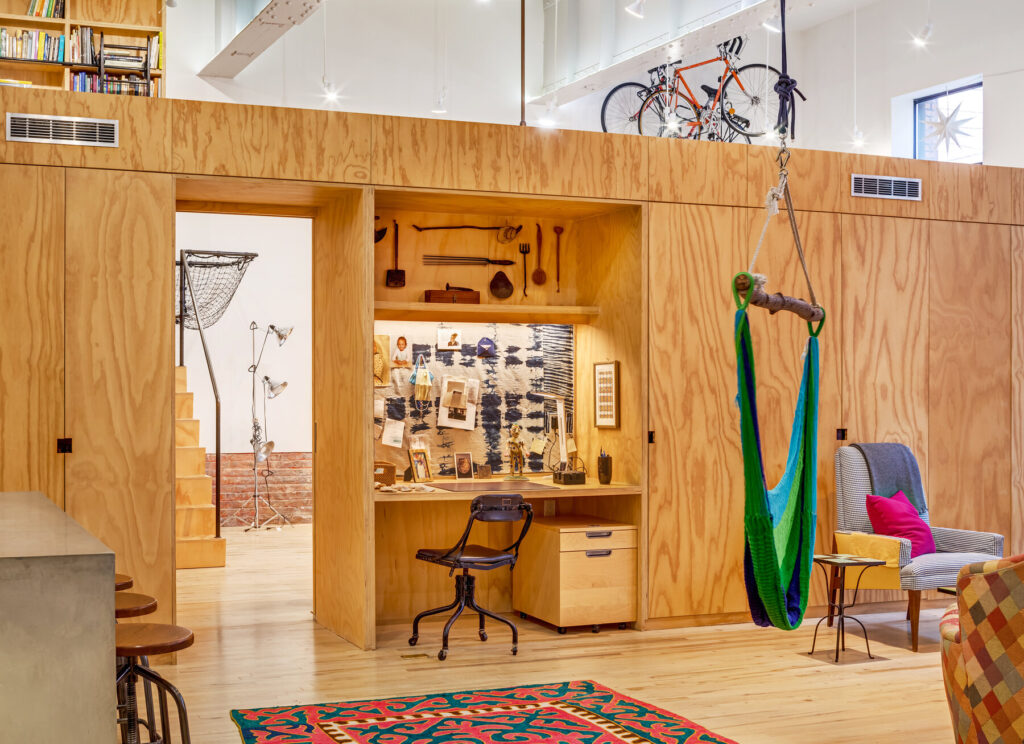 For more than two years, various facets of our lives have been turned upside down, we have spent the majority of our time at home thinking about all the projects we would like to do. Many have therefore decided to invest in their property. These investments have come with their share of uncertainty and these may still persist. It is therefore necessary to show   foresight and understanding . However, a survey conducted at the end of 2021 confirms that Quebecers still want to invest in their property!
In order to fully understand the characteristics of the renovation market in Quebec, the survey focused on the following 6 main points.
1. Intention to renovate
66% of Quebecers surveyed are probably considering doing renovations on their property. A third of respondents are very likely thinking of improving their property.
28% of respondents are planning to do work in the next year and 38% of owners will wait more than 12 months before starting their projects.
What are the reasons for this expectation? The budget and the price of the materials. If, like 66% of Quebecers, you are thinking of carrying out the work of your dreams, know that there are grants available and that, in the face of fluctuating prices, there is a way to prepare for them with the help of your contractor.
2. Nature of the projects and anticipated budget for the renovations
When we think of renovation projects, we always have a host of ideas, both for the interior and exterior. If you were planning to do interior renovations, you are like 72% of homeowners. Several interior works are possible, but the most popular are:
47% of respondents still say they anticipate exterior work (patio, landscaping, roofing, coverings, etc.) and only 6% are planning expansion or conversion work.
Finally, the famous question: what budget should we plan? It all depends on the nature of the project and it can vary greatly, but the average respondent expects to spend around $30,000.
What is important to remember is that in all cases, experts and contractors are available to help you determine what would be the most realistic and which will have an impact on the value of your property.
3. Characteristics of the properties to be renovated
In the effervescence of the real estate market that we have known for two years, it is important to ask ourselves: Where are the owners investing? Single-family house, semi-detached house, condo, chalet or income property?
Most Quebecers planning to do work (74%) plan to renovate their single-family home and want to focus on exterior renovations.
4. Triggers and motivation to renovate
What drives homeowners to renovate? For 42% of respondents, their renovation project is a project they have been thinking about for a long time and for 31% of respondents, their renovation project is the result of breakage, obsolescence or damage. We can therefore see that the triggers are rather varied, but the motivations are very specific:
If you want to make repairs or maintain your home, know that there is a guide on the interior maintenance of a house in order to keep it in good condition
5. Do business with a licensed contractor for renovations
It is normal to feel stress when embarking on renovation projects, but there are ways to reduce this stress by being well supported by qualified professionals. For most, this is one of the biggest investments of your life, take the time to surround yourself well and plan everything. Don't hesitate to contact a contractor as soon as you think about your project, they will be in high demand over the next few months, or even years.
64% of respondents plan to use a licensed contractor. Reputation, price and availability are the three elements that will influence the choice of it. Even if more than half (53%) will choose their contractor by word of mouth, don't forget that to save money and to choose the right contractor according to your needs , it is important to have at least three submissions. To make your life easier, consult our directory of APCHQ members or the RénoAssistance turnkey service .
6. Guarantees and method of financing renovation
In terms of guarantees during work and financing, nearly 7 out of 10 owners find it important that the work be subject to a guarantee, even if this can lead to a 1% to 5% increase in their bill. .
78% of owners surveyed plan to finance their maintenance or renovation work with their personal savings. In addition, one-third (33%) plan to use financing solutions such as using the homeowner's line of credit (19%), refinancing the mortgage (9%), adding another segment mortgage (3%) or by taking out a new loan (3%). Do not underestimate this aspect when thinking about your renovations and do not hesitate to consult professionals to help you plan your finances.