The Hidden Gems of Property for Sale in Malaga: Unveiling the Best Deals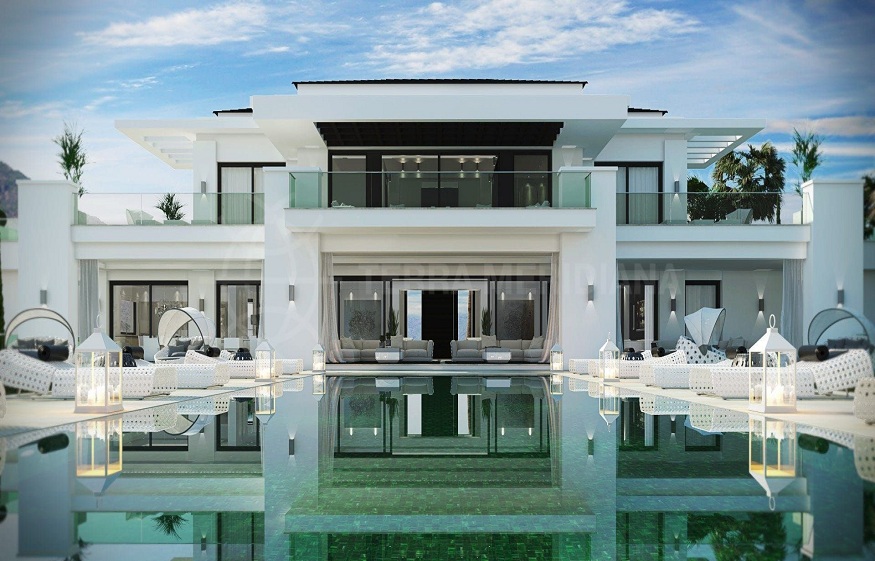 Malaga, a vibrant city situated on the stunning Costa del Sol in southern Spain, is known for its rich history, captivating culture, and breathtaking beaches. It is no surprise that property for sale in Malaga is highly sought after by local and international buyers. While popular areas like Marbella and Estepona often steal the limelight, hidden gems scattered throughout Malaga offer incredible opportunities for those looking to invest in real estate.
In this blog post, we will unveil some of the best deals in the city, shedding light on the hidden gems waiting to be discovered.
Pedregalejo:
Tucked away in the eastern part of Malaga, Pedregalejo is a charming neighbourhood that combines old-world charm with modern amenities. This area is famous for its picturesque promenade, lined with traditional fishermen's cottages and a plethora of seafood restaurants. With its proximity to the beach and excellent transport links to the city centre, Pedregalejo offers a relaxed and authentic atmosphere, making it an ideal place to consider when searching for a property in Malaga.
Huelin:
Located on the western edge of Malaga, Huelin is an up-and-coming neighbourhood that has gained popularity in recent years. Its revitalization has led to the emergence of trendy bars, cafes, and art spaces, attracting a younger crowd. Property prices in Huelin are relatively affordable compared to other areas in Malaga, making it an attractive option for first-time buyers and investors. Additionally, Huelin boasts a beautiful sandy beach, spacious parks, and excellent transport links, ensuring a convenient and enjoyable lifestyle for its residents.
Teatinos:
If you're looking for a vibrant and dynamic area with a strong focus on education and innovation, Teatinos is the place to be. Situated near the University of Malaga, this modern neighbourhood is a hub for students and young professionals. Teatinos offers a wide range of amenities, including shopping centres, sports facilities, and green spaces. The property market in Teatinos is diverse, with options ranging from apartments to townhouses, catering to different budgets and preferences.
El Palo:
For a more traditional and laid-back experience, consider exploring El Palo. This picturesque fishing village has managed to preserve its authentic charm, with narrow streets, colourful houses, and a strong sense of community. El Palo's Beach is a local favourite, offering a relaxing atmosphere and excellent seafood restaurants. Despite its quaint appeal, the area is well-connected to Malaga's city centre, ensuring convenient access to amenities and cultural attractions.
While Property Management Marbella market continues to flourish, it's worth venturing beyond the popular areas to uncover the hidden gems that offer exceptional value and unique experiences. Pedregalejo, Huelin, Teatinos, and El Palo represent just a few of the many neighbourhoods in Malaga that boast excellent property deals. Whether you're a first-time buyer, an investor, or someone looking for a peaceful retreat by the sea, these hidden gems provide ample opportunities to make your real estate dreams come true. So, dive into the property market in Malaga and discover the best deals that await you in these remarkable neighbourhoods. 
Frequently asked questions:
Where is Malaga?
Malaga is located in the Andalusia region of southern Spain, specifically on the Costa del Sol. It sits on the Mediterranean coastline, approximately 130 kilometres (80 miles) east of the Strait of Gibraltar. Malaga is the capital city of the Province of Malaga and is surrounded by beautiful landscapes, including the Montes de Malaga Natural Park to the north. Its strategic location makes it easily accessible by air, with the Malaga-Costa del Sol Airport serving as an important transportation hub for both domestic and international flights.
What's the weather like in Malaga?
Malaga enjoys a Mediterranean climate, characterized by mild winters and hot summers, making it an ideal destination for year-round visits. The city experiences long, sunny days with an average of more than 300 days of sunshine per year. In the summer months, temperatures can reach highs of around 30-35 degrees Celsius (86-95 degrees Fahrenheit), while winters are generally mild, with temperatures rarely dropping below 10 degrees Celsius (50 degrees Fahrenheit). Spring and autumn offer pleasant temperatures, making them popular seasons for outdoor activities and exploring the city's attractions. It's advisable to pack light, breathable clothing, sunscreen, and a hat to fully enjoy the sunny weather in Malaga.
Is the Costa del Sol in Malaga?
Yes, the Costa del Sol is indeed in Malaga. The term "Costa del Sol" refers to the coastal region of the province of Malaga, stretching approximately 150 kilometres (93 miles) along the Mediterranean Sea. Malaga serves as the gateway to the Costa del Sol, which encompasses popular towns and cities such as Marbella, Torremolinos, Fuengirola, and Estepona. This picturesque coastline is renowned for its beautiful sandy beaches, crystal-clear waters, and a wide array of tourist amenities. With its pleasant climate, stunning landscapes, and vibrant atmosphere, the Costa del Sol attracts millions of visitors each year, making it one of Spain's most popular tourist destinations.
What are the must-visit attractions in Malaga for first-time visitors?
For first-time visitors to Malaga, several must-visit attractions showcase the city's rich history, culture, and natural beauty. The iconic Alcazaba, a Moorish fortress dating back to the 11th century, offers breathtaking views of the city and a glimpse into its Islamic past. Adjacent to the Alcazaba, the Roman Theatre, discovered in the 1950s, is another historical gem worth exploring.
Malaga is also the birthplace of renowned artist Pablo Picasso, and art enthusiasts should not miss the Picasso Museum, which houses an extensive collection of his works. Additionally, the Malaga Cathedral, with its impressive architecture and stunning interior, is a must-see.
To experience the city's vibrant atmosphere, head to the bustling historic centre, where you can wander through narrow streets, visit local markets like the Atarazanas Market and indulge in delicious tapas in the city's numerous bars and restaurants.
Nature lovers should not miss a visit to the La Concepcion Historical-Botanical Gardens, offering a peaceful oasis of exotic plants and flowers. Lastly, a relaxing stroll along Malaga's beautiful waterfront promenade, known as the Paseo del Parque, provides stunning views of the sea and the city's skyline.