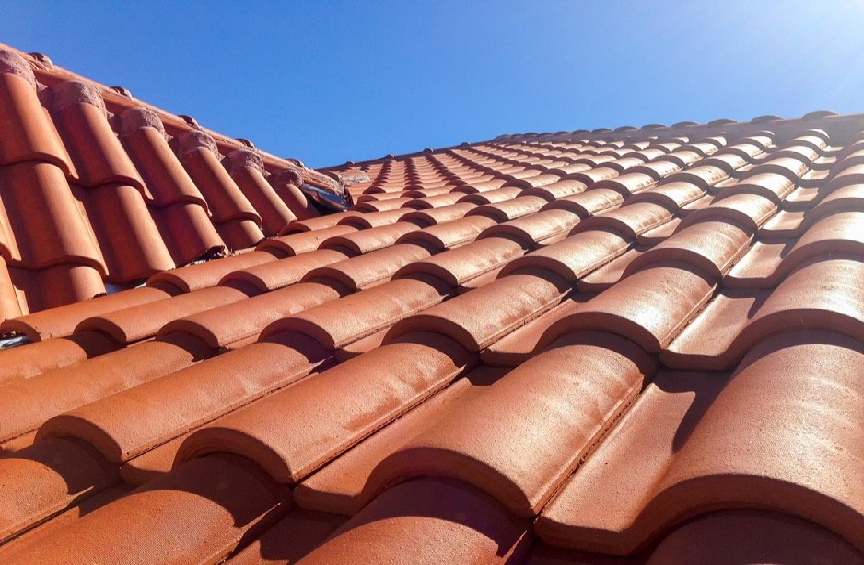 Before choosing your  new roof , know that just like the interior decoration, trends are also emerging for the exterior decoration. And for 2022, it's safe to say outdoor decor is reaching new heights – literally!
What color of shingles should you choose for your roof?
Since you are probably spending more time at home than before, you want a decor that evokes tranquility, nature and the charms of yesteryear. These decorative trends are also transposed to building materials such as the exterior cladding of the house as well as the roof. Trend roof colors are deeper and richer, inspired by stone, earth, sand, bark and sea – all adaptable and timeless hues that highlight the uniqueness of a home while evoking a sense of calm and blending into the surrounding environment. Natural combinations of gray and beige with a hint of blue will be particularly popular, as will earthy gray tones reminiscent of aged wood.
Slate gray Roofs that match the different materials of the house
Clean lines, contrasts and textures will create a WOW effect on roofs in 2022. The asphalt shingle will act as a bonding agent, unifying the elements of wood, stone, colored fiber cement and imitation ceramic steel in a harmonious whole. Shingles with tone-on-tone textures or from a skilful blend of colors will be perfect for ensuring symbiosis with the various finishing elements. Know that texture and shade will give more relief and depth to your roof in addition to sublimating it.
Custom asphalt shingles
stone wood The wide range of possible color and texture combinations for the coming year means it's easier than ever to choose a roof that matches the personality and style of your home! Shingles in rich earth tones with a natural stone texture, for example, lend themselves to a country style, while classic and timeless gray shingles provide a soft contrast against the multi-gabled roof of a contemporary-style home. When it comes to a property sporting a modern style, gray-brown asphalt shingles pair well with the dark brown and black exteriors that are so popular these days.
At a time when severe weather is on the rise, today's roof covering is built to last and advances in technology allow roofs to deliver unprecedented performance. When replacing your roof, be sure to choose high-performance asphalt shingles that provide maximum strength and protection against high winds, wind-driven rain, ice formation and hail. In short, be sure to make your choice on the best shingles on the market, which will have great impact resistance and the highest standards in the industry.
Test out any of these new trends on your home's roof using our  Visualizer roof preview tool . Thanks to this tool, you will be able to view online what your house will look like with its new roof. Once the photo of your house has been added to the tool, take the opportunity to test different types of asphalt shingles in various colors. In just a few clicks, you will have a preview of the final result. This will ensure that the color chosen for your new roof will be in harmony with the style and materials of your home.