How To Choose Kitchen Sink Taps The Right Way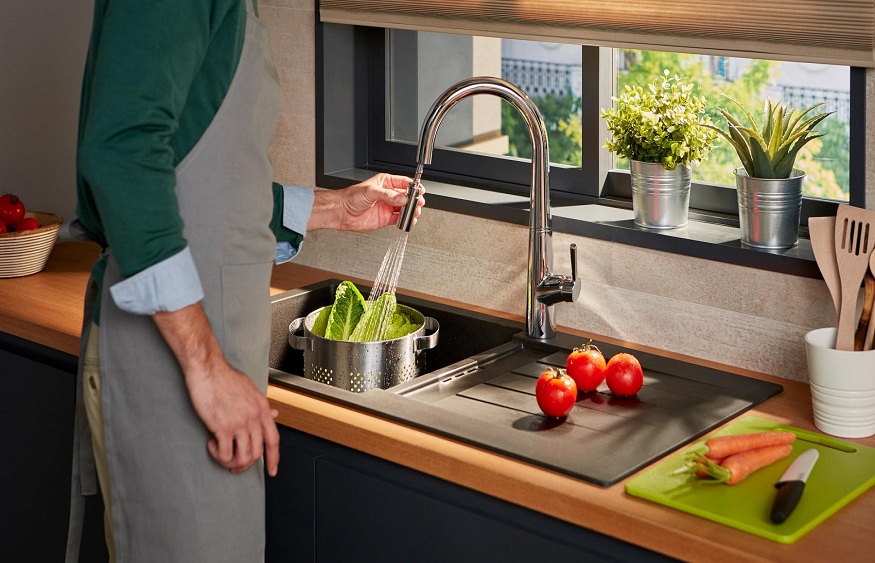 While constructing a modular kitchen, the kitchen sink tap is one fixture that is often taken for granted. While in reality, choosing the right tap can allow you to infuse your kitchen with an aesthetic statement and style. Moreover, be it filling pots, washing fresh produce, or cleaning the dishes, a kitchen tap is vital in enhancing the overall culinary experience.
With a plethora of the latest designs, innovative technologies, and luxurious finishes, you may emerge confused regarding which one to choose that will guarantee functionality and sophistication. Worry no more!
This article will focus on how to choose the perfect tap, along with the factors to consider. Considering these factors will assist you in all aspects, whether you choose to renovate your kitchen or simply look forward to updating your kitchen sink tap. Are you ready? Let's start!
Factors To Consider For Choosing The Right Kitchen Taps:
Selecting a stylish yet functional kitchen tap may seem easy, but in reality, it requires consideration of several factors. All these factors are explained below in detail, which will help you to make informed decisions regarding kitchen tap fixtures.
Consider The Style Of Your Kitchen:
Consider the overall ambiance, style, and aesthetic appeal of your kitchen. Choosing a tap that aligns with your existing kitchen decor and enhances the apparel is essential. Whether the style is modern, traditional, or industrial, the tap must fit perfectly.
Consider The Total Number Of Holes:
Check the total number of holes that are available in your tap. Taps come in a wide variety of configurations, including three-hole, single-hole as well as four-hole designs. Ensure that your selected tap matches the existing holes in your countertop or your sink perfectly.
Consider The Type Of Tap:
The next step is to determine the type of tap that you intend to install. Different tap styles, such as single lever taps, pull-down taps, dual handle taps, and pull-out sprays, come as the available options in the market. Each has its own individual functionalities and advantages. Select the one that will be of utmost use in your daily kitchen activities.
Consider the Material And Quality:
Investing in high-quality kitchen taps with durable materials such as copper, stainless steel, or brass, as they will be sued regularly. Choosing quality materials will help the product to withstand the test of time without corroding and leaking.
Consider Spout Reach And Height:
Another essential aspect you must consider is the reach and height of the spout. The taller the spout, the more space it allows, which helps in filling larger pots and pans. On the other hand, a long reach ensures that the water is directed to the exact place where it is needed.
Consider Coating And Finish:
Select a finish that will align with the existing decor of your kitchen. Common finishes that you can look at are matte black, bronze, stainless steel, chrome, and brushed nickel. Also, ensure that your selected tap has an additional protective coating for the prevention of water spots and fingerprints.
Consider Water Efficiency:
Last but not least, take into account water-saving features such as aerators for your kitchen taps that blend water with air to reduce the consumption of water without compromising water pressure. You can look for taps with WELS (Water Efficiency Labeling and Standards) rating.
Conclusion:
These are some of the most common factors that you must consider while selecting the perfect tap. At the same time, there are two more important considerations, budget and warranty. Take your time to thoroughly research various options, review the reviews and select one that will seamlessly blend with your lifestyle.